A new innovation delivers perfectly fitting clothes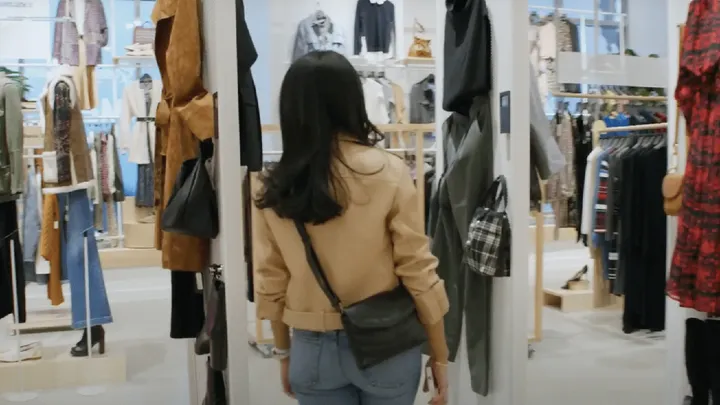 Amazon's real life fitting room concept is a game changer.
Amazon is about to change all of that with an experiment unfolding in two locations.
Here you can try on and purchase clothing, shoes, and accessories for the same prices you would find on Amazon.com.
When you shop at Amazon Style, you start by browsing the selections offered and using your phone to scan the QR codes of any items you wish to try on. No repeat items are displayed in the store, and every item has only one size.
You can unlock your room using your app. Everything you've selected will be waiting for you in your fitting room, along with a few extra items that employees can pick out that they feel you may like.
Once you are done, you can simply go straight to checkout and pay using your Amazon account.
The following brands are featured at Amazon Style stores in both Glendale and Columbus:
Amazon has yet to announce if they will put Amazon Style stores in other locations. Still, it might be a good idea for them to consider.
The online retail giant is being quiet about its future plans for Amazon Style stores.  This one innovation seems like an obvious one in the way it could save your perfect fit to the Amazon app for future online clothes arriving at your home that fit just right.
Category: Technology
Source: Fox Technology